Celebrities Who Died Without A Will
Someone who dies without a Will is said to have died intestate. There are several well known celebrities who had large estates that died intestate. This kind of situation can cause a lot of conflict among family members of that celebrity because there is no valid Will to show how the deceased celebrity's property should be divided. Some of the celebrities that died without a Will include:
Prince
Prince suddenly died at the age of 57 and left behind an estate with a value between $100 million and $300 million. That included various memorabilia, gold bars, intellectual property rights, unreleased music and more. Many people including relatives and alleged spouses, made a claim for the artiste's vast estate.
There was a long legal battle that took 2 years and ended with Prince's sister and half-siblings being named heirs to his estate. Some wrangles still remain unresolved to this day.
Kurt Cobain
Kurt Cobain died from a drug overdose leaving behind an estate worth more than $400 million. Rumors that he wanted his wife taken out of his Will and issues with his Nirvana band members, led to legal battles between his wife and the band members. In the end, his daughter inherited a third of his estate and his wife gave up the rights to Kurt Cobain's name and likeness.
Aretha Franklin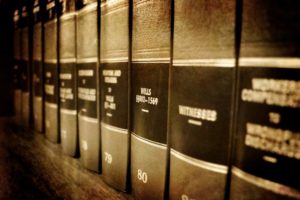 Aretha Franklin died of pancreatic cancer at the age of 76.  The value of the estate she left behind is not known. Some reports claim she left an estate worth $17 million while others claim it was worth $80 million. There were some handwritten notes that were found in her house, but they only caused more confusion and led to a contentious battle between her four sons.
Howard Hughes
In the 70s, Howard Hughes was considered one of the richest men in the world. He died in 1976 at the age of 70 leaving behind an estate valued at over $2 billion. He did not have a family and no direct descendants, which complicated matters even more.
Most of his assets went to the Howard Hughes Medical Institute and his estate paid more than $150 million in Taxes. Even some of his distant relatives that he did not know received a payout.
Find Estate Planning Lawyers Nearby
Amy Winehouse
Amy Winehouse was a Grammy winning song-writer that died at the age of 27 due to accidental alcohol poisoning. Her ex-husband went to court to claim a share of her wealth years after her estate was probated in her country of origin. Winehouse's parents eventually received her estate and used part of it for charity.
Why You Should Draft A Will
A Will allows you to choose who will inherit your estate. Your estate includes your property, belongings, money, real estate, and retirement benefits. While it is legal to draft your own Will in Texas, it is not advisable because you may make many mistakes while drafting it. Hiring an experienced estate planning lawyer to help draft the Will is better because lawyers understand inheritance law, and can draft a Will that is as specific as you prefer.
You may also be interested in…
Find Estate Planning Lawyers Near You